PASDEC Vision is to Become
PASDEC's vision is "To make Pakistan globally competitive & socially responsible player of the international dimensional stone industry". PASDEC is moving ahead on fast track to achieve assigned target for development of marble and granite sector of Pakistan. PASDEC's short term goal is to facilitate development of quarrying sector of Pakistan in such a manner which results in reduction of quarrying wastage from 75% to 45%.
Who Are We
Pakistan Stone Development Company (PASDEC) is established in 2006 as a not for profit Company under section 42 of the Companies Ordinance 1984. The Company is working under the auspices of Ministry of Industries & Production (MOIP) and is mandated to initiate multiple projects to uplift the existing set-up of marble and granite sector. These projects are set-up according to the best international industrial practices, including deployment of the latest technology, demonstration of mechanized mining and Cluster development. These projects have transformed Pakistan's dimension sector to a great extent however there still remains room for further improvement.
Functions of PASDEC
The Company's core function is to develop the dimensional stone industry of Pakistan in line with best international industrial practices, which is being carried out by demonstration of latest mechanized machinery (Machinery Pools), development of quarries, establishment of state of the art Marble Cities/Industrial Estate and Common Facility & Training Centers/ Warehouses along with the skill development programs to overcome the skilled workforce deficit of the industry.
Core Objectives
The core objectives of the company are:
To promote, develop and up-gradate dimensional stone sector
Enhance technical capabilities of the stone sector
Demonstration of latest quarrying and processing techniques
Establish model quarries and training institutes
Extraction of dimensional stone square blocks as per international standards
Establishment of Common Facility Center, Warehouses and Marble Cities in potential marble and granite clusters.
Overall Performance
PASDEC has achieved the target of demonstration of latest quarrying techniques, technology and skill development in the sector. The wastage at the mechanized quarries developed by PASDEC has been considerably reduced. Due to the demonstration effect created by PASDEC, the mine owners are shifting towards mechanized quarrying in the country. The Company has also established 14 mechanized quarries, 2 Machinery Pools and 1 Marble City. Besides this, the Company has trained more than 605 operators on mechanized mining, 1,262 females on mosaic, inlay and handicraft to cater for skill development needs of sector in collaboration with the donor agencies.
PASDEC's Strategies
Since inception PASDEC has adopted three prong strategy to uplift the sector comprising of
Mechanized Mining,
Standardized Processing
Effective Marketing
While making the strategy PASDEC focused on rise in value chain productivity, investment in workforce, export marketing, promote strategic partnerships (J.V. & D.F.I.), develop industrial & market information, and cluster development.
PASDEC's Success
Despite having the technological unacceptability in marble, granite and onyx mining sector, PASDEC introduced the latest mining machines, equipment and techniques to build the foundation on international standards. The international standards are being met mainly by better quality and mass scale square block production.
PASDEC has successfully established fourteen (14) marble and granite quarry projects based on international standards and practices. The quarries are spread across the county mainly in Balochistan, FATA and KPK. In addition to above, PASDEC also intends to extend its wings further by starting onyx and additional granite projects to meet the domestic and international demands.
PASDEC has also intervened in marble and granite processing sector by establishing a state of the art industrial zone at Risalpur (KPK). PASDEC also plans to develop more Industrial Estates in the near future.
Furthermore, PASDEC is in the process of establishing two Common Facility Training Centers (CFTCs') with most up-to-date cutting and polishing lines at Risalpur and Gaddani to strengthen the processing sector. The machines imported for these two CFTCs are one of their kind that are rarely used in Pakistan to facilitate the small and medium enterprises in processing.
After introduction of modern technology in quarrying sector of Pakistan and due to demonstration effect of the model projects of PASDEC, it is expected that quarry production will increase manifold. However, the drastic increase of quarry production requires proper processing facilities for value addition to earn foreign exchange for the country and to achieve desired export targets.
---
Our History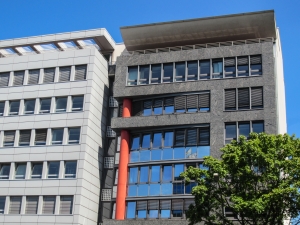 2006
PASDEC was established in 2006 under section 42 of company's ordinance 1984 , working under the auspices of the Ministry of Industries and Production for the development of Marble and Granite Sector of Pakistan.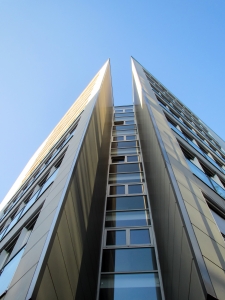 Goal
In short run, PASDEC is focused on achieving one goal i.e. extraction of "Square Blocks". This strategy would have trickle down effect throughout the value chain of the Industry, achieving tremendous transformational impact. In the long run, the PASDEC vision for industry is to emerge as a globally competitive dimensional stone industry.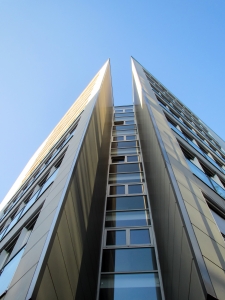 Pakistan stone industry at a glance and According to estimates
More than 170 types of stones have been explored so far
More than 3000 Processing units are operational in the country
More than 1400 Quarries are operational in the country
Around 200,000 individuals are employed by the Industry
There are approximately 53 type of stones being exported from Pakistan to various countries
---